Feedback: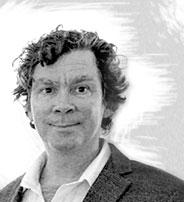 "I hope you have an amazingly positive experience enjoying Hybrid VR Paintings™ and using the VR Paintings™ app. That is what I wish for everyone. As the developer, I am happy to hear from you about your experience with the VR Paintings™ app. As I seek to improve the app on a daily basis, feedback about improving your positive experience is always helpful and welcome. Have a great day." — Dave Alber
Praise for VR Paintings™:
"So far, I've heard a lot of positive feedback for the VR Paintings™ app. If you would like to share your story of your positive experience with the app, I would love to hear it. Thank you for being a bright star in my sky!"
Subscribe to Dave Alber's newsletter
Your Free art catalogue here!
• Sign up for Dave Alber's newsletter and receive your free art catalogue Ravages of Time & Permanence of Wonder featuring Hybrid VR Paintings™
• Also you receive a discount on special Hybrid VR Paintings™ offers
• And you earn advance notice about auctions, exhibitions, and 
events
• Plus you'll collect Hybrid VR Painting™ and Travel Art catalogues, books, prizes, and more
• Finally — during select times of the year — you give yourself the opportunity to invest in Hybrid VR Paintings™ and Travel Art because the cultural traditions encountered in world travel need to be seen and celebrated.