2018
Oil on canvas
12 x 10 in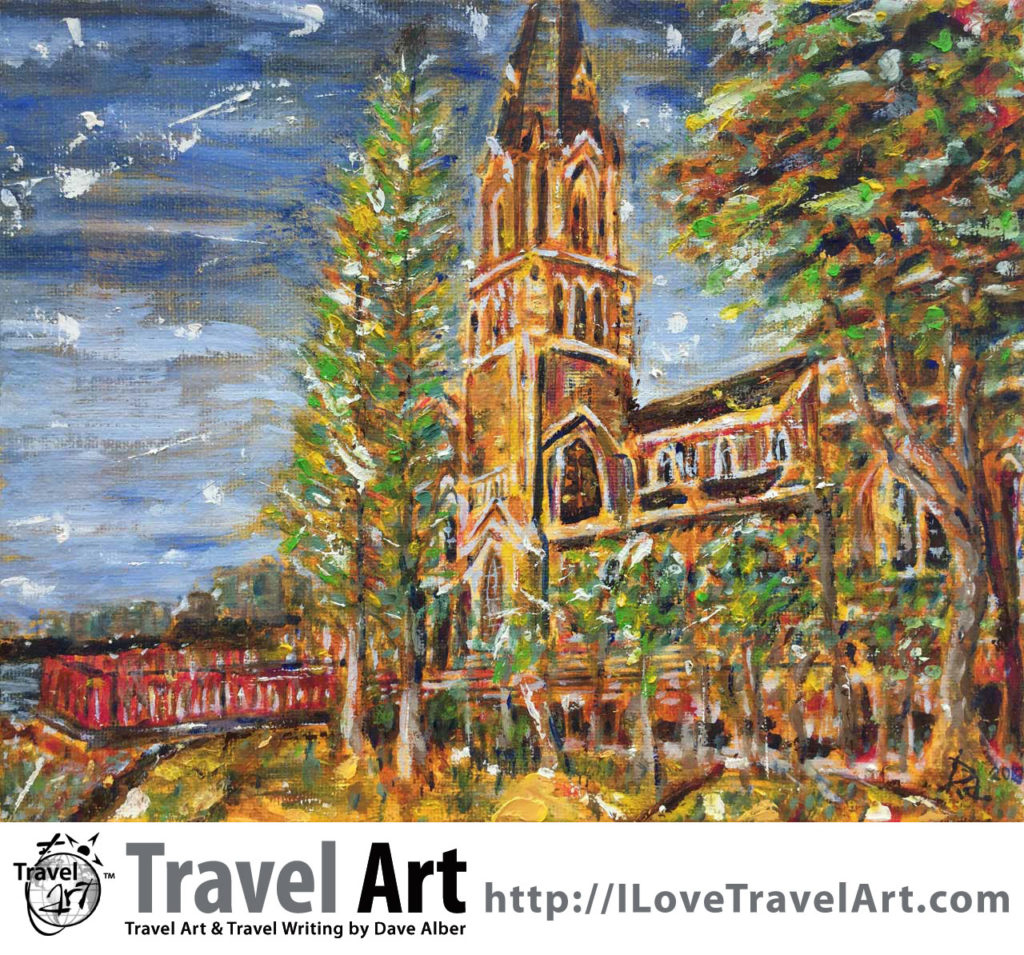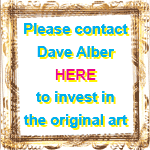 Dushu Lake Church (Suzhou, China) is an oil painting by Travel Writer and Travel Painter Dave Alber. Dushu Lake Church is in Suzhou Industrial Park (SIP) in Suzhou, China. The church is operated by the Suzhou International Fellowship, a non-denominational Christian Church serving the expat community in Suzhou.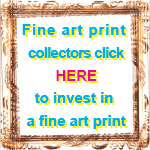 Dushu Lake Church (Suzhou, China) is featured in the art catalogue Dave Alber: Travel Art 2018: Part 1: Intimations.
Only the rare art catalogue can take you on journeys to faraway places and help you bridge cultural understanding with an immersed experience in the traveler's journey.
Travel Art: 2018 Part 1: Intimations contains:
• 23 paintings reflecting life in China, Myanmar, and Nepal
• 4 travel articles
• 2 pages of hand painted comic art
• as well as the artist's statement and biography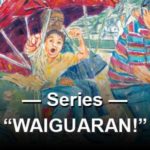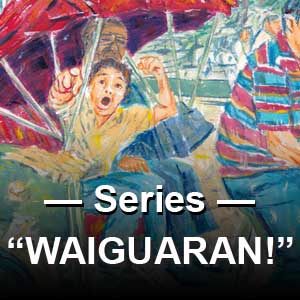 Dushu Lake Church (Suzhou, China) is part of the ongoing series, "WAIGUOREN!": Suzhou Through a Foreigner's Eyes.
Have you ever lived abroad? How did people respond to you as a foreigner? What were some of the sights and experiences that you are grateful to have had due to your living — not simply tourist-ing — abroad? What comparisons and contrasts did you make between the foreign culture and your own? What were some of the odd experiences? The things that made you laugh out loud?
In Chinese, the word, "Waiguoren" means foreigner. And because China is a somewhat closed culture, it's not uncommon for some locals to stare, point, or yell, "WAIGUOREN!" when seeing a foreigner.

"Living as an expat 'WAIGUOREN!' in Suzhou, China regularly opens my mind to wonder, despite the routine reminders of the cultural us/them dynamic specific to the situation. There's something very special about overcoming the cultural rigidity of that dynamic and finding — with new friends— the commonality of laughter."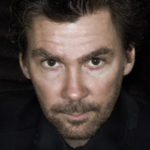 Dave Alber is a Travel Painter whose illustrations have appeared most recently in That's Shanghai, Suzhou Review, Open Magazine, and Nepali Renaissance. His comic "Bedding Shanghai" was featured in the 2018 Shanghai International Literary Festival's Erotic Fiction Contest. For a limited time, Dave's art catalogue Dave Alber: Travel Art: 2018 Part 1: Intimations can be preordered for free at DaveAlber.com. Longer bio and Artist Statement here.
Thank you for being part of the Travel Art Adventurer's Club family.
Warmly, http://davealber.com/wp/wp-content/uploads/2018/06/dushu-lake-church-sip-suzhu-dave-alber-1.jpg
1028
1280
Dave Alber
Dave Alber
2018-06-06 05:25:35
2019-05-29 01:03:01
Dushu Lake Church, Suzhou, China