Suzhou is in Jiangsu, China which is known for Chinese art and culture. Suzhou is the art capital of China, being the center of Chinese gardens in the Ming and Ching dynasties. From Suzhou, Chinese art dealers manipulated the art scene of China, pushing fashions and monopolizing the art world. Dave Alber has been painting beautiful Suzhou while teaching at Suzhou University. American artist, Dave Alber paints the sights of Suzhou, showing off the richness of this beautiful city.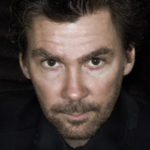 Dave Alber is a Travel Painter whose illustrations have appeared most recently in That's Shanghai, Suzhou Review, Open Magazine, and Nepali Renaissance. His comic "Bedding Shanghai" was featured in the 2018 Shanghai International Literary Festival's Erotic Fiction Contest. For a limited time, Dave's art catalogue Dave Alber: Travel Art: 2018 Part 1: Intimations can be preordered for free at DaveAlber.com. Longer bio and Artist Statement here.
[mc4wp_form id="1147″]
Thank you for being part of the Travel Art Adventurer's Club family.
Warmly,