Dave's Beijing paintings make a unique gift for a loved one.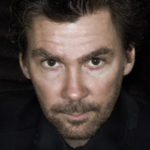 Dave Alber 
Dave Alber creates Hybrid VR Paintings™, Travel Art, and Travel Writing. His art shares an experience of wonder at our cultural continuity and universal humanity. Dave Alber is the inventor of Hybrid VR Paintings™ and The Floating Gallery™. Hybrid VR Paintings™ are physical/virtual hybrid paintings that occupy physical space on your wall while simultaneously manifesting within the virtual world. The Floating Gallery™ is your app for exploring galleries of VR art.
Dave is a Travel Painter whose illustrations have appeared most recently in That's Shanghai, Suzhou Review, Open Magazine, and Nepali Renaissance. His comic "Bedding Shanghai" was featured in the 2018 Shanghai International Literary Festival's Erotic Fiction Contest. For a limited time, Dave's art catalogue Dave Alber: Travel Art: 2018 Part 1: Intimations can be preordered for free at DaveAlber.com. Longer bio and Artist Statement here.
[mc4wp_form id="1147″]
Thank you for being part of the Travel Art Adventurer's Club family.
Warmly,