What does travel mean for you?
Does it mean enjoying romantic sunsets on a faraway beach? Does it mean visiting the city of your dreams? Does it mean an adventurous journey to remote locations far off the beaten track; enriching yourself with a cultural experience; or exploring the depths of ancient civilizations?
Think of your most memorable travel moments.
Maybe there's something magical about them. There's something about the journey that makes colors brighter, the sounds of birdcall sweeter. There's something that makes the scent of sea air or grass in the countryside more fragrant. There's something that makes the taste of fine food in landmark cities or wine in hill towns so sweet that it's almost impossible to adequately describe the experience to your friends when they ask you about your journeys.
"For me… soon after being commissioned to write some travel articles in China, I found myself at a loss for words in describing the traveler's experience. Or rather, and perhaps most importantly… I found that words were not enough.
"So, I grabbed my paint and brushes and began painting those images from travel that simply overpowered my facility for verbal description. I showed these paintings to the publishing supervisors at some magazines and soon editors were asking me to write articles around the travel paintings… to the degree that it became difficult to keep up with the demand. In this unexpected way… Travel Art was born.
"I hope that my Travel Art touches and enlivens your sense of fascination and wonder about the world we live in. I also hope that this Travel Art becomes a conversational bridge between your own unique travel experiences and the collective sharing of the magical quality of the journey.
"The truth is… we live in an amazing world and the continuity of art and culture is one of the great human contributions to that world. With Travel Art, I don't aim to break this continuity — the shock of the new — but rather to add the "voice" of my brush (even in the smallest of ways) upon this long conversation of life enrichment that remains the sustained contribution of the transmission of art and culture through time."
June 29, 2018

2018 Oil on canvas 9.375 x 11.75 in VISIT the...

Read More
Travel Art features: cityscapes, landscapes, figure art, still life, touches of abstract art, and other contemporary and traditional aesthetic devices.
Travel Art also highlights illustrations from Dave Alber's travel writing in magazines (such as A Brief Introduction to Chinese Temples, Ancestors and Immortals: a Foreigner's Introduction to Ching Ming Festival, and Getting Social at Suzhou's Night Market. It also features such celebrated painted comic art as Bedding Shanghai and Bad Year to Be a Cat. Examples of
Travel Art can be found in the art catalogue Dave Alber: Travel Art 2018: Part 1: Intimations.
"As the famous explorer Jacques Cousteau once stated, 'When one man, for whatever reason, has the opportunity to lead an extraordinary life, he has no right to keep it to himself.' Similarly, I hope my Travel Art inspires you to celebrate your own adventures — and maybe even commission a painting or two — and share the beauty of our discoveries in this magnificent world we share… together."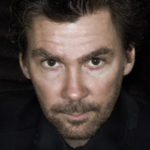 Dave Alber is a Travel Painter whose illustrations have appeared most recently in That's Shanghai, Suzhou Review, Open Magazine, and Nepali Renaissance. His comic "Bedding Shanghai" was featured in the 2018 Shanghai International Literary Festival's Erotic Fiction Contest. For a limited time, Dave's art catalogue Dave Alber: Travel Art: 2018 Part 1: Intimations can be preordered for free at DaveAlber.com. Longer bio and Artist Statement here.
Thank you for being part of the Travel Art Adventurer's Club family.
Warmly,