Do you enjoy food? Whether you're passionate about cooking in your own kitchen or simply enjoy the taste of mouth-watering dishes at your favorite restaurant, I'll wager you probably have fond memories of food dishes that surprised and delighted you.
Right now, you might allow your mind to wander back and linger upon some of your favorite flavors, textures, and tastes of food special to your personal experience.
You might think of food from different countries that you enjoyed, and how you were surprised and delighted by encountering startling new flavors. You're palate had expanded. You now have a greater range of enjoyment for the flavors of life.
In China, the phrase "Chī le ma?" is often used as a greeting like, "How are you?" in America or "Buon giorno," in Italy. It's a common way for greeting a friend whom you're fond of: "Have You Eaten?"
"Within the paintings of this series, Chi le ma? (Have You Eaten?), I invite you into my kitchen to enjoy cooking Mandarin Fish together; to taste for the first time Snow Fish in Shanghai; and to relax with me enjoying Tongba (Nepalese millet beer) in Kathmandu."
Chī le ma? features still life food and drink illustrations for Dave Alber's travel writing in magazines (such as The Floral Mandarin Fishin Suzhou Review) and gouache paintings for the art catalogue Dave Alber: Travel Art 2018: Part 1: Intimations.
"In India, the Sanskrit word 'rasa' denotes 'flavor' and is used to describe the flavors of life as an aesthetic theory that invokes the most complete experience of a fulfilled life. This is my goal in sharing these paintings with you. I wish you the fullest experience of life. Bon appétit! Enjoy!"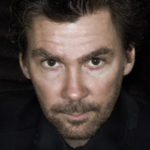 Dave Alber is a Travel Painter whose illustrations have appeared most recently in That's Shanghai, Suzhou Review, Open Magazine, and Nepali Renaissance. His comic "Bedding Shanghai" was featured in the 2018 Shanghai International Literary Festival's Erotic Fiction Contest. For a limited time, Dave's art catalogue Dave Alber: Travel Art 2018: Intimations can be preordered for free at DaveAlber.com. Longer bio and Artist Statement here.
Thank you for being part of the Travel Art Adventurer's Club family.
Warmly,